As examples of other acid gas removal techniques we report two cases. The first one regards the upgrading of sewage sludge-derived biogas from the King County South Treatment Plant (Renton, Washington) by water washing at high pressure.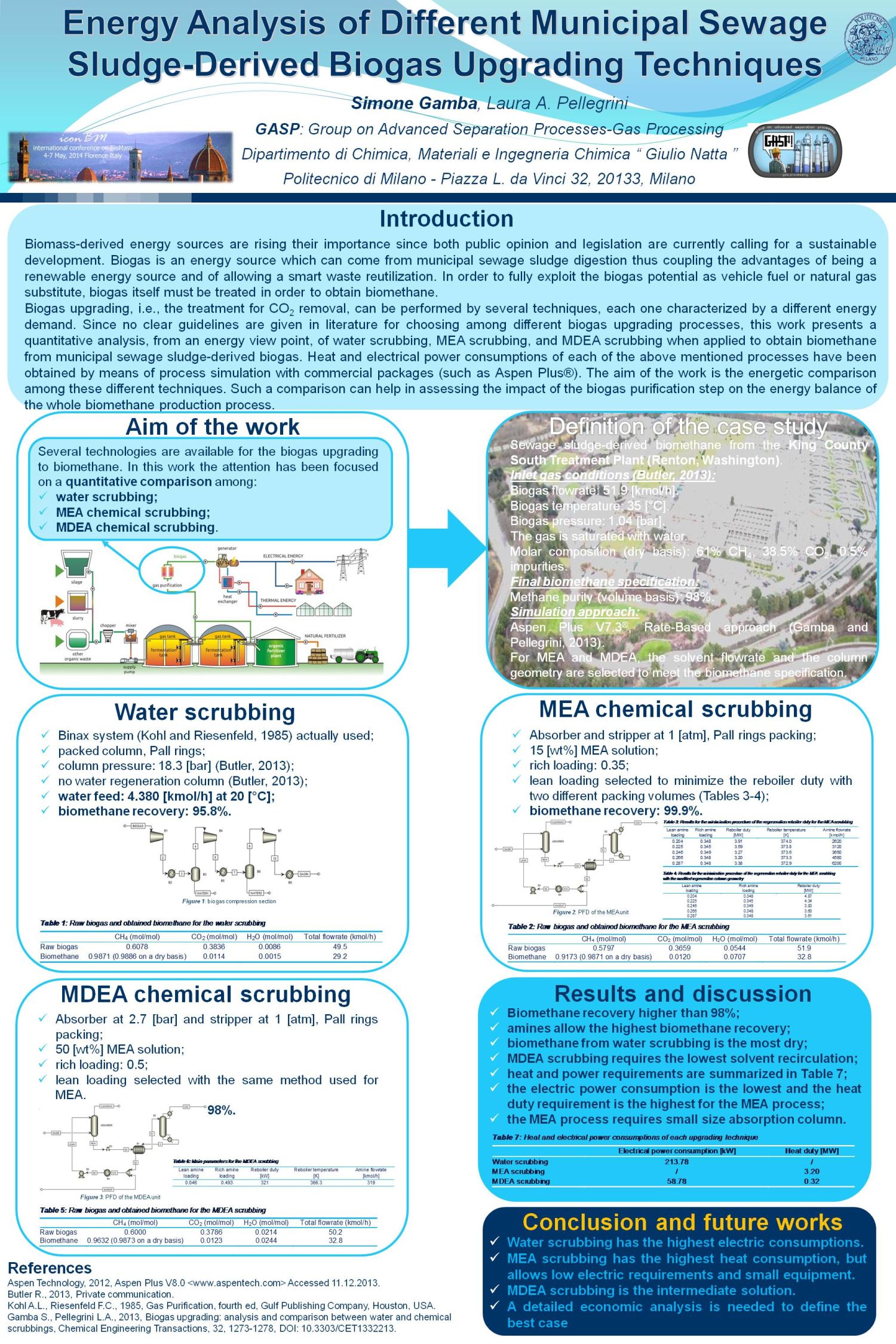 Another example is about CO2 removal from a syngas stream by methanol washing.
Back to  Research topics.