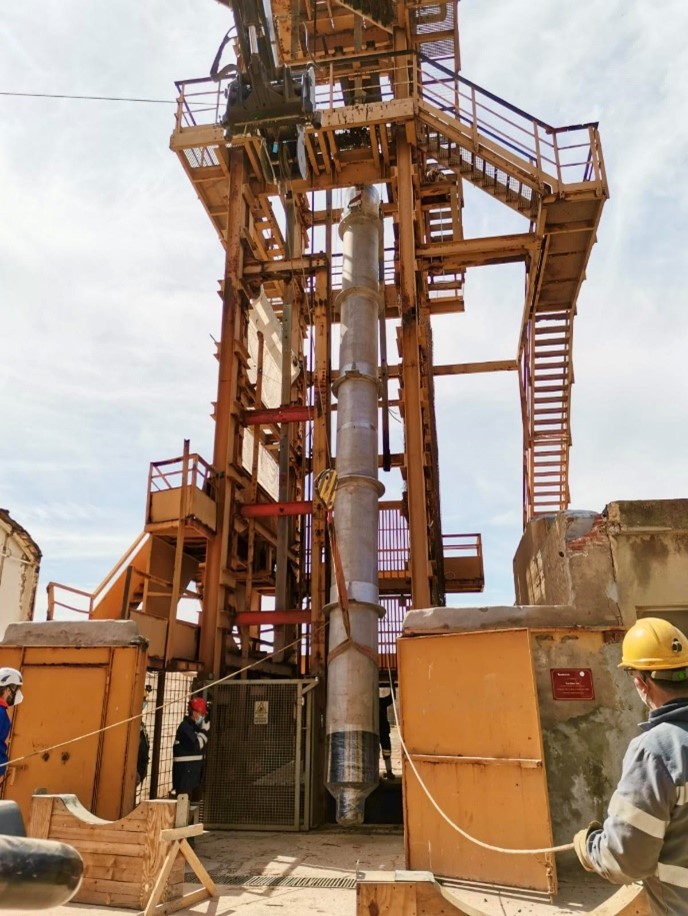 GASP involved in the ARIA project
On April 15th, 2021 the ARIA project had a very significant achievement, the first of many to come. The first modules of the Seruci column for separating 39Ar from 40Ar by cryogenic distillation for dark matter searches were installed in the shaft (350 m deep) in the Seruci mine at Seruci (Sardinia, Italy).
Although it was a small step forward (only 30 m out of 350 m!), it was a very important and significant one.